DAP hari ini mempertikaikan mengapa tiada pegawai Kementerian Pendidikan menyertai rombongan 'Percutian Golf' Timbalan Perdana Menteri Tan Sri Muhyiddin Yassin ke Dubai.

Ahli Parlimen DAP Bukit Mertajam Steven Sim Chee Keong dan Bukit Bendera Zairil Khir Johari dalam sidang media bersama mereka mempersoalkan tujuan kerajaan menghantar rombongan besar yang disertai oleh isteri TPM, seorang setiausaha peribadi, seorang setiausaha akhbar, dua setiausaha politik, empat pegawai khas, seorang pembantu peribadi, dan enam pengawal seperti yang didedahkan dalam sebuah laman blog kelmarin.
Details

Written by Administrator
Published: 11 April 2014
Hits: 213
Read more: Mengapa tiada pegawai kementerian dalam rombongan 'Percutian Golf' Muhyiddin ?
Opposition lawmakers on Thursday staged a walkout in protest of the ejection of Azmin Ali (Gombak- PKR) and Mohamed Hanipa Maidin (Sepang-Pas) from Dewan Rakyat.

Azmin was ejected from Dewan following a heated argument with the speaker in Parliament with regards to a motion of his condemning the judges of the Sodomy II trial, which was disregarded by the speaker.

Azmin during a press conference said the speaker had told him that priority should be given to motions raised by the Government as that is the law.
Details

Written by Administrator
Published: 11 April 2014
Hits: 157
Read more: Opposition stages walkout over Pakatan MPs' ejection from Parliament
The latest 'ping' has been detected near where the Australian defence vessel Ocean Shield found signals earlier in the week


A fifth signal has been detected in the Indian ocean that Australian authorities believe to be man-made, in a further indication the search is narrowing for the missing Malaysia Airlines flight MH370.

The head of Australia's joint agency coordination centre, Angus Houston, said late on Thursday the latest ping had been detected by an Australian AP-3C Orion aircraft near the location where the Australian defence vessel Ocean Shield had picked up signals earlier in the week.
Details

Written by Administrator
Published: 11 April 2014
Hits: 197
Read more: MH370 search: fifth signal picked up by Australian aircraft
Ambil alih syarikat konsesi: Selangor tetap tawar RM9.65 bilion
Selangor tegas dengan pendirian bahawa nilai pengambilalihan syarikat konsesi air negeri itu tidak boleh melebihi tawaran asal RM9.65 bilion.

Ini kerana, peningkatan kos pengambilalihan akan memberi impak negatif kepada tarif air seterusnya membebankan lebih 5 juta pengguna air di Selangor, Kuala Lumpur dan Putrajaya, kata Menteri Besar, Tan Sri Abdul Khalid Ibrahim.
Details

Written by Administrator
Published: 10 April 2014
Hits: 288
Read more: Najib Razak kata MOU Air Selangor adalah muktamad. Syarikat konsesi berpendapat keputusan mereka...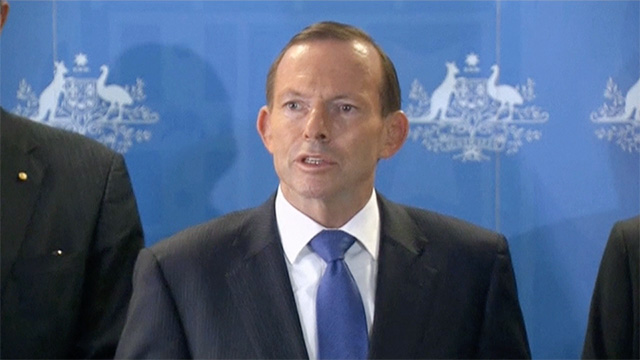 Underwater "pings" are the strongest clues yet to the whereabouts of the missing Malaysian plane, flight MH370. Two batches of these ultrasound signals have now been detected by an Australian ship 1600 kilometres north-west of Perth.

"I believe we are now searching in the right area," said Angus Houston, head of the Joint Agency Coordination Centre that is managing the multinational search operation from Perth, at a press conference this morning.

Planes carry two flight recorders – the cockpit voice recorder (CVR) and the flight data recorder (FDR). Both are equipped with an underwater location device that emits regular ultrasound pulses, aka pings, for 30 days after they are submerged.
Details

Written by Administrator
Published: 10 April 2014
Hits: 160
Read more: Ultrasonic 'pings' now strongest clue in MH370 hunt