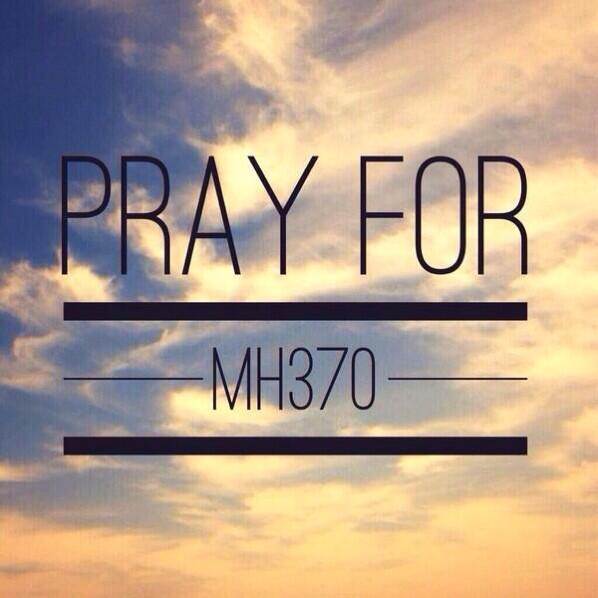 The United States officials are investigating terrorism concerns over the missing Malaysia Airlines plane after two people listed as passengers of the MH 370 flight were confirmed not on board, and their passports were reported stolen in Thailand, local media reported Saturday.

U.S. officials said they had found no clear link to terrorism, but they were checking into passenger manifests and going back through intelligence, according to NBC News.

"We are aware of the reporting on the two stolen passports," said one U.S. senior official quoted by NBC News. "We have not determined a nexus to terrorism yet, although it's still very early, and that's by no means definitive.".
Details

Written by Administrator
Published: 09 March 2014
Hits: 192
Read more: U.S. investigates terrorism concerns over Malaysian plane #MH370
The closest things to clues in the search for the missing commercial jetliner are oil slicks in the Gulf of Thailand where all contact was lost with the flight, which was en route from Kuala Lumpur to Beijing.

A Vietnamese search plane, part of a massive, multinational search effort , spotted the oil slicks that stretch between six and nine miles, the Vietnam government's official news agency reported. The traces of oil were found about 90 miles south of Tho Chu Island, the report said, in the same area where the flight disappeared from radar early Saturday morning.

The oil discovery only added to a growing list of questions about the fate of the plane carrying 227 passengers and 12 crew members: Why was no distress signal issued, and who exactly was aboard?
Details

Written by Administrator
Published: 09 March 2014
Hits: 159
Read more: Where is Malaysia Airlines Flight 370? Traces of oil seen in area of last contact
Marine rescue teams from several countries have been working through the night to search the sea south of Vietnam.

Flight MH370 disappeared en route to Beijing from Kuala Lumpur, with 239 people on board.

No distress signal was received from the plane and there has been no trace of wreckage.

The passengers were of 14 different nationalities. Two-thirds were from China, while others were from elsewhere in Asia, North America and Europe.
Details

Written by Administrator
Published: 09 March 2014
Hits: 134
Read more: Missing Malaysia plane: Air search to resume off Vietnam
SAYA mahu ucap terima kasih yang tidak terhingga kepada panel tiga hakim Mahkamah Rayuan yang menjatuhkan hukuman terhadap Datuk Seri Anwar Ibrahim, yang dianggotai Datuk Balia Yusof Wahi, Datuk Aziah Ali dan Datuk Mohd Zawawi Mohd Salleh.

Terima kasih banyak atas hukuman yang dijatuhkan oleh Yang Arif sekalian kepada Ketua Pembangkang Parlimen Malaysia, merangkap calon Perdana Menteri Pakatan Rakyat.

Malah saya harus mengucapkan terima kasih dan tahniah kepada peguam tersohor Datuk Muhammad Shafee Abdullah atas kejayaan besar beliau dalam kes ini.
Details

Written by Administrator
Published: 08 March 2014
Hits: 197
Read more: Terima kasih Tuan Hakim, anda pemangkin Reformasi 2.0 Oleh Izmil Amri
In conjunction with International Women's Day, The Star Online reflects upon Malaysia's rape culture and the several misconceptions society regarding rape, where netizens reacted by saying many are still guilty of victim blaming.

Twitter user @roxytweets says that the blame game is still apparent in today's day and age.

"The 'you dressed up sexily, you asked for it' blame game still occurring," she tweeted.
Details

Written by Administrator
Published: 08 March 2014
Hits: 140
Read more: Netizens: Malaysians are still guilty of victim blaming